It is possible for The Question to perform under different formats, depending on the traveling and logistics involved. From a two piece format (DimasGestas and Bicho), up to the full 5 piece band.
Currently the band is based in Bogota, Colombia; but we are able to travel anywhere in the world.
Stage Plot and Rider will be sent on request (depending on the format needed).
For interviews and press kits, please write to Vox Humana:
musiccurators@gmail.com
The following videos show the band on different formats:

---

(Bucaramanga - Casa Del Libro Total - 2018)


Solo studio session (Zipacón - B612 Studio- 2014)
​

---
---

Duo
(Zipacón -B612 Studio- 2014)



---
---
---
Full band
(National Museum of Colombia - 2012)

---
Below you can find songs selected from The Question's discography:

Ausente (2009)
Arianrhod (2017)
CantoCaminoCalvario (2012)
Powered by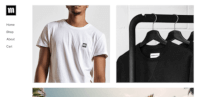 Create your own unique website with customizable templates.